How to Boot Asus X540s Laptop from USB for Install windows
Boot Asus X540s Laptop from Bootable USB Drive for Install Windows
Hello friends today i am going to share you How to Boot Asus X540S / F550 Laptop From Windows Bootable USB Drive to Install Windows 7, 8 or 10. New ASUS Laptops have pre-installed dos or windows 10 , but if you want to install a custom Operating System (OS) like windows 7 , windows 8, Mac or Linux you have to change some settings in bios setup to enable the option for USB or DVD boot. In default mode you can't be able to see USB or DVD in boot menu so you have to follow my steps to go ahead. Benefits of custom OS , you install a fresh windows according to your desirable partition sizes.
Note : You must have create USB Bootable device under Partition scheme = GPT and target system UEFI (non CSM) if you could not able to boot other format.
Step 1 : Plug in Bootable USB Drive in to your Laptop. (Note: Skip this Step If you Want to Install Windows from DVD.)
Step 2 : Turn on your Laptop and press the F2 key to open Boot menu (some models it sets on ESC).
Step 3 : Once you have entered Bios Setup , Select Security Menu by pressing Right Arrow Key.
Step 4 : Press Enter key on Secure Boot control and choose disable.
Step 5 : Once Go to Boot Menu and press Enter on Launch CSM and choose enable.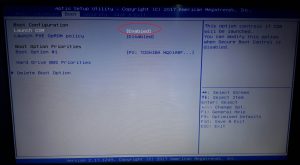 Step 6 : Press Enter key on Boot Option #1 and choose USB bootable Device.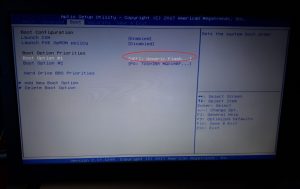 Step 7 : Finally Save the BIOS setting and Restart your Laptop (for quick save Press F10 from keyboard)
Step 9: Congratulations !! Now you have Successfully Unlocked Boot option for your Laptop. Now you can install your favourite Windows from you Bootable USB Drive.
Step 10: Download Driver software from official website
61 responses to "How to Boot Asus X540s Laptop from USB for Install windows"